NAACP Utica-Oneida County Freedom Fund Dinner
Image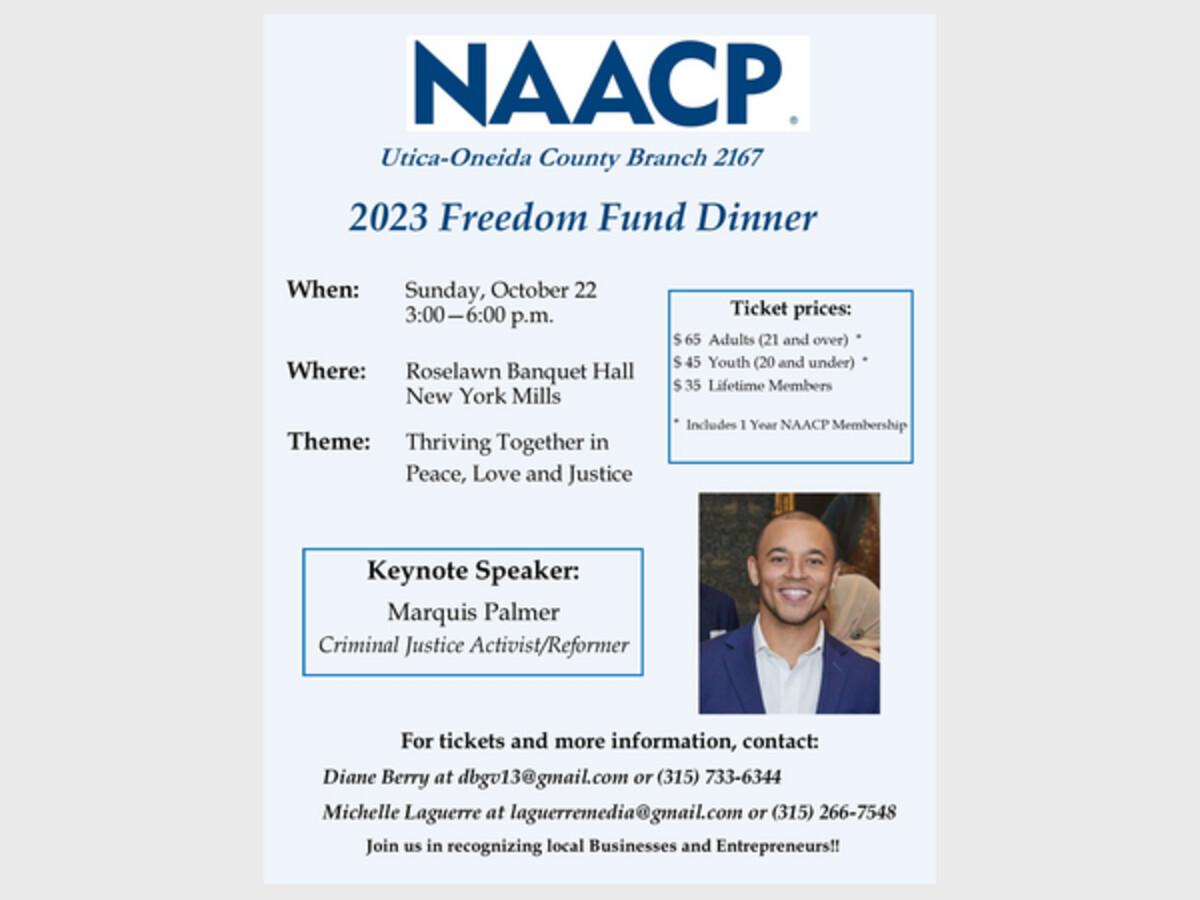 This post expresses the views and opinions of the author(s) and not necessarily that of Utica Now management or staff.
For over 60 years, the Utica Oneida County branch of the NAACP has been an integral part of the fabric of the City of Utica and Oneida County. The past year has been one of many challenges and accomplishments, with a focus on key areas such as engaging with youth and developing young leaders, health equity, economic development, education innovation, environmental and climate justice, and racial and social justice issues. Join us in celebrating our achievements and recognizing the work that lies ahead at our annual Freedom Fund Dinner! 
Our theme for this year's dinner is "Thriving Together in Peace, Love and Justice". We are honored to welcome criminal justice activist and reformer Marquis Palmer as this year's keynote speaker, and look forward to honoring local entrepreneurs and businesses owned by members of our black and brown communities. 
Ticket prices are: Adults (21 and older) $65; Youth (20 and under) $45; Lifetime members $35.Tickets include a one year membership to the NAACP, and are available now through October 9th.  
For more information, contact Diane Berry at dbgv13@gmail.com or Dawn Laguerre at laguerremedia@gmail.com.
Roselawn Banquet Facility
446 Main Street
New York Mills, NY 13417
United States